Amazon sellers know the need for paid searches in their marketing strategy. How to maximize traffic and generate revenue on existing budgets? Amazon sponsored brand video ads: an advertising format that reaches more customers with an increased number of sales. We will show you exactly how sponsored Brand videos can be used and how to setup these videos correctly.
What are Amazon sponsored brands video ads?
Sponsored brand videos are branded as sponsored brand ads and are only available to registered customers through the Brand Registry. Video advertisements began in 2020. Its relative newness makes the medium unique. Many competitor might not be trademark-registered.
Sponsored brand video ads are generally shown halfway down Amazon.com's search results. Unlike the traditional advertisements for Sponsored Products that appear organically in searches, a video advert takes up a considerable amount of pages — customers cannot be seen.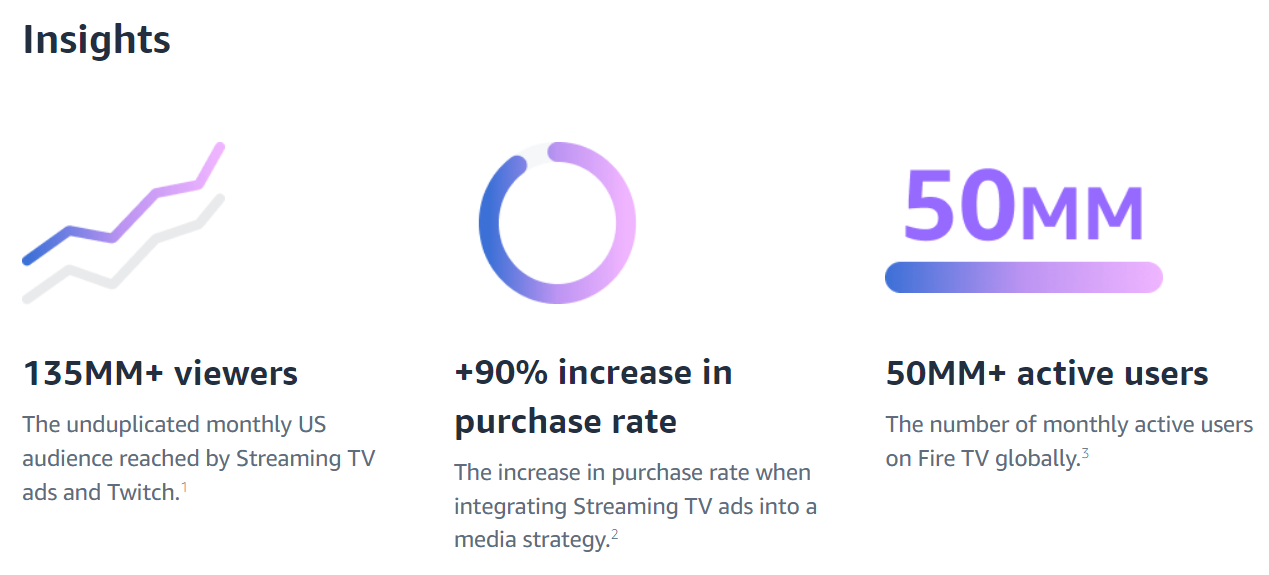 Eligibility for Amazon Sponsored Brand Ads
To be qualified for Sponsored Brand Video Ads, advertisers must meet the following criteria:
Must have an active Amazon Advertising account.

The brand must be registered in the Amazon Brand Registry program.

The brand must have at least one product available for sale on Amazon.com that is eligible to participate in Sponsored Products ads.
Amazon video ads are available in the US, Germany, France, Italy, Spain, UK, and Japan.
Why should I add video advertising to my Amazon PPC campaigns?
The purpose of Amazon Sponsored Brand Ads is to reach as many potential customers as possible and generate sales. Brands Video Ads are a new way to achieve this.
Brand Video ads are more engaging than traditional text or image ads, so they can help you capture the attention of potential customers who may not have noticed your product otherwise.
In addition, Amazon video ads can help you communicate your brand story and product features in a way that text and images cannot, which can result in a higher rate of conversion.
Finally, video ads are still relatively new on Amazon, so there is less competition for this ad space than there is for other types of Amazon PPC ads. This means that your video ad is more likely to be seen by potential customers than if you were competing for space with other advertisers.
Best Practices for Sponsored Brand Video Ads
Make your sponsored brand video ads demonstrations about your product This video must be completely focused on your product. Never try to use content that has nothing in common with the brand. Show the customer exactly what your product offers in seconds. Keeping the viewer engaged increases chances that they will visit the page. Keep your clips short - Amazon suggests that you keep your video length around 10 - 20 seconds for quick re-run. Identify key selling points of the product and engage potential customers.
beBOLD's recommendation of the top 4 things to thing about when creating video ads:
1/ Skip the intro, start with benefits
Internet has become the new norm and it is important to stay in line. Sure a fade in from black or epic underwater shots may sound cinematic, but they don't sell the advertisement. This video advertisement is placed within search results but must be stopped. Rather use the first few seconds for suspense or emotion rather than communicating the important selling points from firstframes.
2/ Show, don't tell
Think more like visuals. Videos play automatically when consumers scroll so they don't hear sound. Despite many consumers using their phone or tablet, they cannot. Therefore, it's important for your business to demonstrate its advantages visually without audio playback. Use images, call-outs, and subtitles for your videos, and get your videos converted.
3/ Think mobile-first
Amazon released its mobile data to show users what kind of users are getting through the mobile device. This is about half of what most sellers are spending on advertising. To optimise for mobile, make sure the text consists of at most 30ppg and should be clearly legible. You can also check out the framed products shown in the video. Wide-angle photographs are good on desktops and are usually quite blurry. Make a strong frame around your products to give a high-quality mobile view.
4/ Focus on the customer (not your brand)
As already mentioned, the first second on a website is important in stopping your scroll, increasing clicks, and increasing conversions. It is important to avoid losing video advertising content that is related to your business. Most consumers don't look at the product, but look for solutions. Avoid any temptation for your business name or your branding to show off your products.
How do Sponsored Brands video ads work?
Sponsored brands video campaigns are similar to sponsorship product advertising or sponsorship display ads. PPC ads can be run using specific keywords to get your products to be found prominently in Amazon search results thus increasing the number of impressions and clicks. As you'd expect from an online campaign in the future, it's possible for you to compete in the competition of Amazon customers. Amazon recommends you make the shortest video possible. They should be informative for customers.
Guidelines for Amazon Video Ads
Many Amazon users are deciding on whether to invest in ad production to reach their target audience. It's possible that Amazon will refuse your video advertising if the ads don't follow the recommended rules. In many instances, poor quality videos can also confuse your target audience. Can you make compelling videos using the Amazon video ad platform? It is not as daunting as you think when you launch a sponsored brand video ad.
Going OTT with Amazon Over-the-top video ads
The Amazon OTT (Over The Top) video advertisements do exactly the job that is said on the tin: the best ad experience. You can view the content on Amazon FireTV on any kind of streaming device. This kind of advertising is not suitable for everybody — it works best for brands with more budgets. But for your money to invest, make a good video using a biteable template.
How to take your videos Over The Top (OTT)
All advertisers need to enroll on OTT video sites. Unlike Sponsored Brand advertising however, there's no obligation to advertise your product on Amazon to do it. In the case of the OTT placement option, your OTT video can be displayed prior, during or after OTT video content. We talk world-class content like recent movies and fire TV offers, along with your brand. The sound is really cute.
Amazon Outstream video ads
In contrast to TV advertisements, you cannot direct your audience to Amazon through a video advertisement on an offline site. Out-stream video ads can be positioned at rented space on Amazon websites and apps such as IMDb, allowing you to link to your site. Whether you want an offline video ad targeted to a target audience in an Biteable video ad template, or start at a blank level to make a great online video ad for your website.
Amazon Outstream video ads tips and specifications
Video advertisements usually follow common video marketing practices, although there are specific specs that Amazon must be aware of. Like the Sponsored Brands ads, outstream autoplay is muted. Videos must be designed to reduce soundoff. Videos should have an overall duration between three and 15 seconds and the message should be given within the first five seconds of video. Amazon suggests using 16:9 aspect ratio for sponsored brand video content. You can reduce the size of the video file to around 500MB.
Can I run video ads with Amazon Advertising if I don't sell products on Amazon?
Yes, you can. Get in touch for more details. We are happy to help.
In what countries are Sponsored Brand Video Ads available?
You can run video ads with Amazon advertising in the following countries:
Europe: UK, Italy, Spain, France, Germany.

North America: Canada, United States.

Asia Pacific: Australia, Japan.

Middle East: UAE.
Why was my Sponsored Brands Video advertisement rejected?
Like sponsored product advertisements the video ads are reviewed and approved by Amazon to make sure they comply with the terms of sale. What are the good reasons that YouTube ad placement isn't accepted?
The sponsored brands video ad doesn't comply with one or more of the following:
Advertiser is not selling on Amazon in the country where the ad will run

The video is less than three seconds or longer than 15 seconds is the optimal video length

The video file size is larger than 500 MB

The video does not have a 16:9 aspect ratio

The video shows only static images, text, or brand logo

The video is a screen recording, PowerPoint presentation, or animation with little to no movement

There are no black or empty frames at the start

There is no sound or the sound cannot be heard clearly

The video does not have English on screen text subtitles or captions

The video contains adult content, violence, profanity, or offensive language

The video contains claims that are unsubstantiated or false

The video promotes a product that is not available on Amazon

The video directs viewers to a website that is not the Amazon product detail page for the advertised product

The video is a duplicate of another video that has already been rejected

The video uses Amazon logos or branding without prior written approval from Amazon

The video is an ad for a competitor of Amazon or one of its subsidiaries

The video is an ad for a political party, candidate, or government agency

The video uses music without prior written approval from the copyright owner

The video contains copyrighted content that has not been authorized for use in the ad

The video is a non-commercial or public service announcement

The video is an ad for real estate, employment, or dating services

The video contains product placements for products not sold on Amazon

The video is a game trailer or walkthrough

The video is an ad for a app that is not available on the Amazon Appstore

The video is an ad for a book that is not available on Amazon.com

The video is an ad for a movie or TV show that is not available on Amazon
Amazon Sponsored Videos - Frequently Asked Questions
What are brand videos?
Amazon brand videos are short video ads that promote your products and brand on Amazon. You can use them to reach customers as they search and browse Amazon, and they appear on product detail pages, in the Amazon Video app, and on Fire TV.
What are the benefits of using brand videos?
Brand videos help you tell your story, showcase your products, and build brand awareness on Amazon. They can also increase your product's detail page conversion rate and help you reach more customers.
How do I create a brand video?
You can create brand videos using the Amazon Video Ads Builder or by working with a video production company.
What are the requirements for my brand videos?
Brand videos must be between 3 seconds and 15 seconds long, have a 16:9 aspect ratio, and be less than 500 MB in file size. They must also be in English with English subtitles or captions.
Sponsored Brand Videos Conclusion
Amazon Sponsored Brand Videos are a new way to reach your target audience and improve your brand awareness on the world's largest marketplace. These video ads follow many of the same rules and guidelines as other types of Amazon Advertising, so be sure to review those before getting started.
But with a little creative thinking, you can use these videos to take your advertising strategy to the next level and really engage potential customers.
Want to learn more about Amazon Sponsored Brand Videos? beBOLD can help. Our team of experts can provide you with a free analysis of your current Amazon Ads and how they compare to Sponsored Brand videos.
We want to help you find the most effective way to reach your target customers and increase your sales. Contact us today for more information!